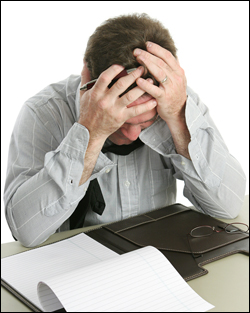 Ending a marriage is difficult. It takes its toll both pysically and emotionally, making it nearly impossible to focus on your future and what is best for you. You need a lawyer that can see the bigger picture and work towards what is going to be best for you long term.
I approach every case by talking in depth with my clients to understand what their short-term and long-term goals are. Too many lawyer appraoch their clients case by only looking at what happens in the courtroom or what is related to the case. Sometimes, the best advice is when to let something go. Just because you can win an item on your list doesn't mean it's beneficial long term. Don't win the battle and sacrifice the war.
Contact my firm to schedule a free consultation. Even if you just need some answers to a few questions, please give us a call. I have met many people who knew they didn't have the information needed to make a decision but didn't want to bother an attorney to get the answers or they had tried and no attorney was willing to answer a few questions. That is not how our firm operates. We will help you get the information you need in order to make the best decision.
Divorce does not have to be a long process. By focusing on what is important to your case and to your long-term interests, we can make sure that your case moves forward in the most efficient manner possible.